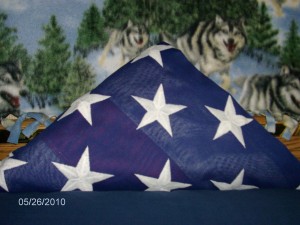 Military Honors Given December 29, 2009 at the Bushnell, FL National Cemetery
Frank's favorite collectibles were older models of semi tractor trailers and construction equipment.  He also had a fondness for Eagle figurines and wolves.    The items listed here will offer our visitors a chance to buy a little of the past and in turn continue Frank Saunders dream of hope and quality of life through the Foundations disbursements to great organizations such as The James A. Haley Veterans Hospital Infectious Disease Center, The Moffitt Cancer Center Foundation and the Dept of Veteran's Affairs.
  HAVE A PEEK AT OUR ITEMS FOR SALE:
Click on the link in the sidebar to view our current inventory. 
KEEP CHECKING BACK AS WE BUILD THIS SECTION – EMAIL info@thefcsfoundation.org